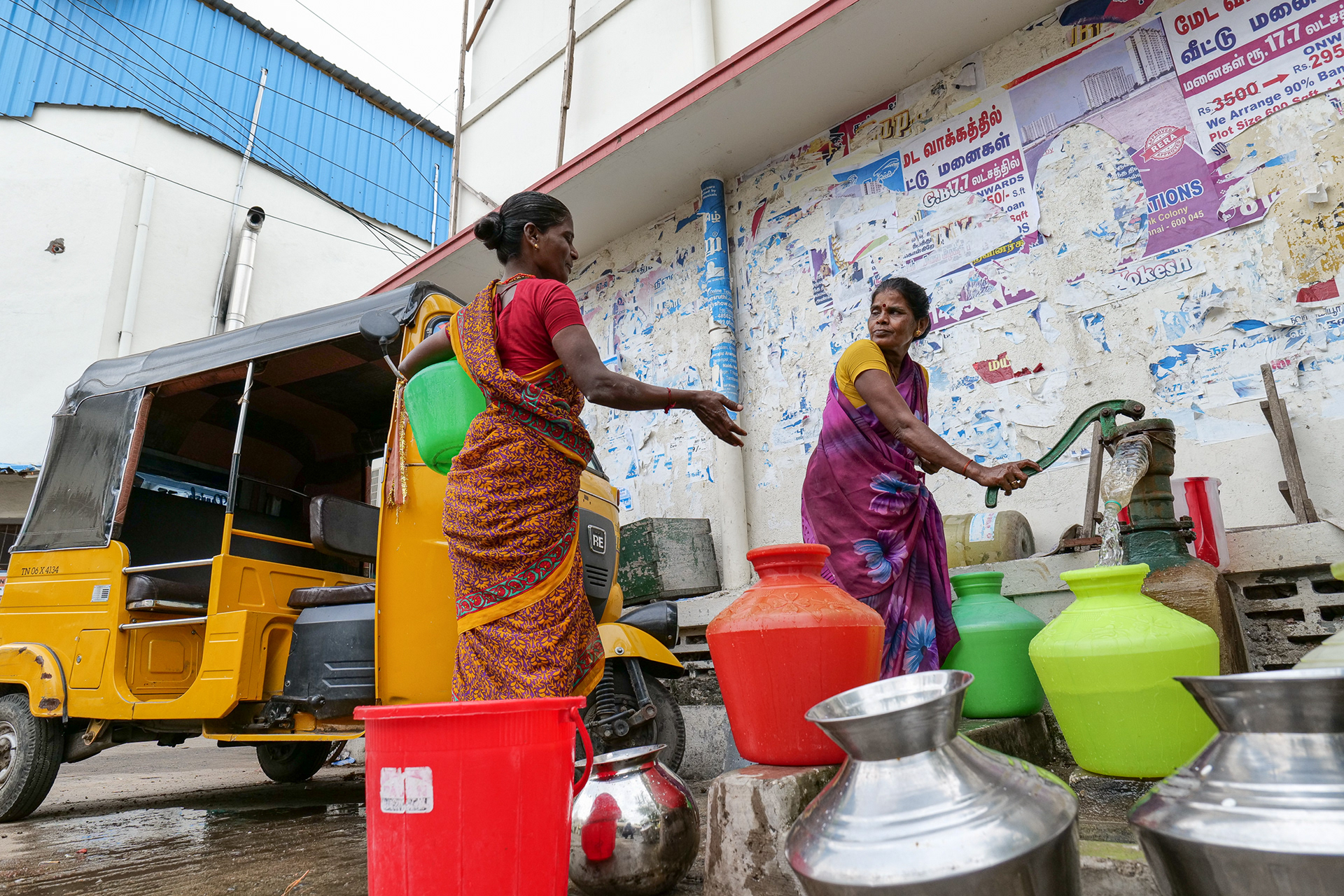 When the COVID19 lockdown was announced in March 2020, there was a lot of fear, speculation, anxiety and a myriad of known and unknown emotions. Now that more than 6 months have gone the proliferation of the Virus has not reduced and we have growing no of cases everyday. While the potential risk of getting exposed to the virus has increased multifold, the majority of the people just don't care. It is certainly not because people are not aware of it. For a lot of people in a country like ours, it is important to save themselves from dying out of hunger. They are not afraid of the virus and they are giving their best for survival.
 I started my walk at Mylapore Kapalesshwar temple market. A lot of those shopkeepers were sharing the trouble they faced. One garland shopkeeper told me that the sales have considerably come down. During normal times many tourist guides used to take foreign tourists who used to buy maalaas. Now those guides have lost their jobs and the garland shopkeeper has lost business. 
Things were totally different in the fish-market at foreshore near Marina. The fish market was buzzing with activity. One paati at the fish market tells me this "பயம் எல்லாம் படக்கூடாது. தைரியமா போராடனும்". Yes, she was wearing her mask. I feel people who make the bottom part of the economic pyramid are quite resilient. 
CSK might lose, but not the Chennai boys. The corporation ground at Mylapore was full of these guys playing on a Sunday morning. Yes, the fight on wides and no-balls were happening on the field. While IPL simulates crowd cheering, here we had real spectators including some goats. COVID19 is a deadly disease and we still need to be really careful. But, let's support the local vendors around you who are showing a great deal of resilience. The human spirit can never be caged. 
Shot on 
#LumixS5
 with 20 - 60 mm kit lens in JPG. Could not process my raw files as Adobe is yet to release an update. I started this walk with the intent to test this new camera. But I was slowly drawn into what I was shooting.